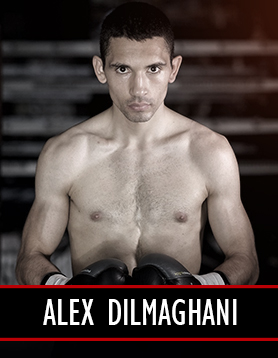 Fighter details
Name:
Alex Dilmaghani
Date of Birth:
29/07/1991
Height:
5' 8"
Style:
Southpaw
Home Town:
Redhill
County
Surrey
Country:
UK
Division:
Super Featherweight
Trainer
Lee Wilkins
He's made from the same metal of the fighters of old, and he's looking to finally unveil his rare talents to the boxing world. Super Featherweight prospect, Alex Dilmaghani, is probably boxing's best kept secret and will not be denied world honours for long.
Despite having a brief amateur stint and a professional career out of the mainstream, Alex gained his boxing education the hard way. A way in which no other UK boxing talent would dare put himself through. He's spent the most recent part of his career boxing abroad in Canada and Mexico. And it's in Mexico where he trained in the legendary Romanza Gym alongside all-time great, Juan Manuel Marquez. Alex's talents were quickly spotted by the renowned trainer Nacho Beristain and was used as one of his chief sparring partners for the Manny Pacquiao fight.
Undoubtedly, this experience under the watchful eye of Nacho and gym wars with Marquez, has sharpened Alex into a deadly weapon waiting to be unleashed in both the super featherweight and featherweight scene. And having signed with Hennessy Sports in April 2019, Alex is looking to make a huge impact in the next couple of years.
RELATED ARTICLES / INTERVIEWS
Dilmaghani Left Speechless After Cancellation Minutes Before Ringwalk (British Boxers TV)
29th September 2019: ast night at the University of Bolton Stadium Alex Dimaghani experienced every fighters worst nightmare. His highly experienced opponent Francisco Fonseca from Nicaragua was forced to pull out of their WBA International Super Feather Title fight with only moments to go…… Read More >
Dilmaghani-Fonseca – Bookies Split Down The Middle
27th September 2019: Tomorrow night's mouthwatering WBA International Super-Featherweight showdown between the silky southpaw smarts of Crayford's classy Alex Dilmaghani and the atomic hitting of Nicaragua's Two-Time IBF World Title challenger Francisco Fonseca is a front runner for this season's most competitive match up and even the bookmakers, those shrewdest of judges, are struggling to split the pair…… Read More >
Eubanks Mentor, Ronnie Davies, Praises Alex Dilmaghani
26th September 2019: Ronnie Davies – Svengali to the Eubanks, Senior and Junior – has scaled the highest summits in the boxing business so his counsel merits full attention…… Read More >
Brit star Alex Dilmaghani juggled law degree with Juan Manuel Marquez sparring in bid for world title
26th September 2019: Surrey super-featherweight Alex Dilmaghani ditched pub golf and Freshers week wildness for imitating Manny Pacquiao in brutal rounds with one of history's greatest fighters……. Read More >
Dilmaghani-Fonseca Headlines in Bolton"
23rd May 2019: North-west fight fans get a second chance to savour the smooth southpaw skills of soaring super-featherweight Alex Dilmaghani when the fast rising star tops the sold-out Premier Suite, University of Bolton Stadium, Bolton, on Saturday 28th September, exclusively live on Channel 5 from 9pm…… Read More >
Alex Dilmaghani: "I'm ready to be let off the leash"
10th September 2019: With Channel 5 cameras rolling live, the slick and super savvy southpaw resurfaces from an anonymous five year stint in the rough and tough finishing schools of Mexico City and Toronto to flaunt his considerable wares in a tasty 10 round international tear-up against Slovakian beast Martin 'Cracker' Parlagi….. Read More >
The Brit who survived Mexico's spit and sawdust boxing gyms
16th May 2019: Mexico has a rich heritage for developing some of the greatest names in the sport's history . Might the next one from the conveyor belt be the custodian of a British passport?….. Read More >
---
RELATED MEDIA (CLICK TO PLAY)
21st Sep 2019: Alex Dilmaghani (Talksport Interview)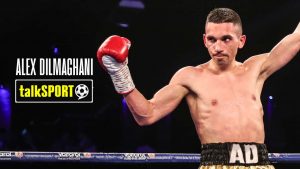 6th Sep 2019: Alex Dilmaghani vs Francisco Fonseca (announcement)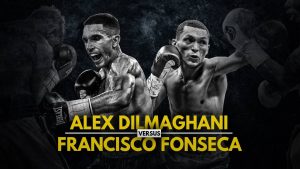 30th May 2019: Alex Dilmaghani vs Martin Parlagi | Behind The Scenes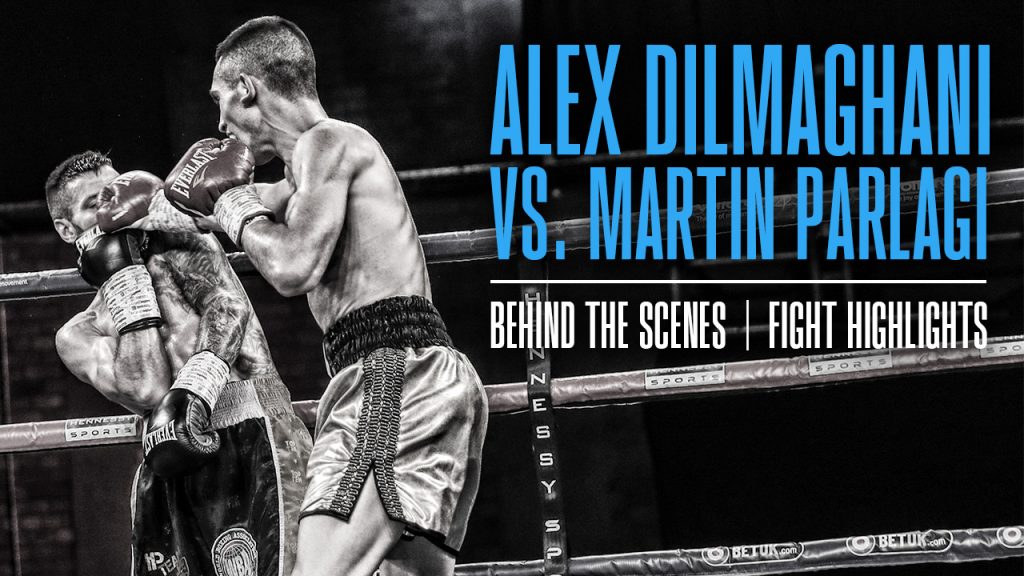 20th May 2019: Alex Dilmaghani | Fighter Profile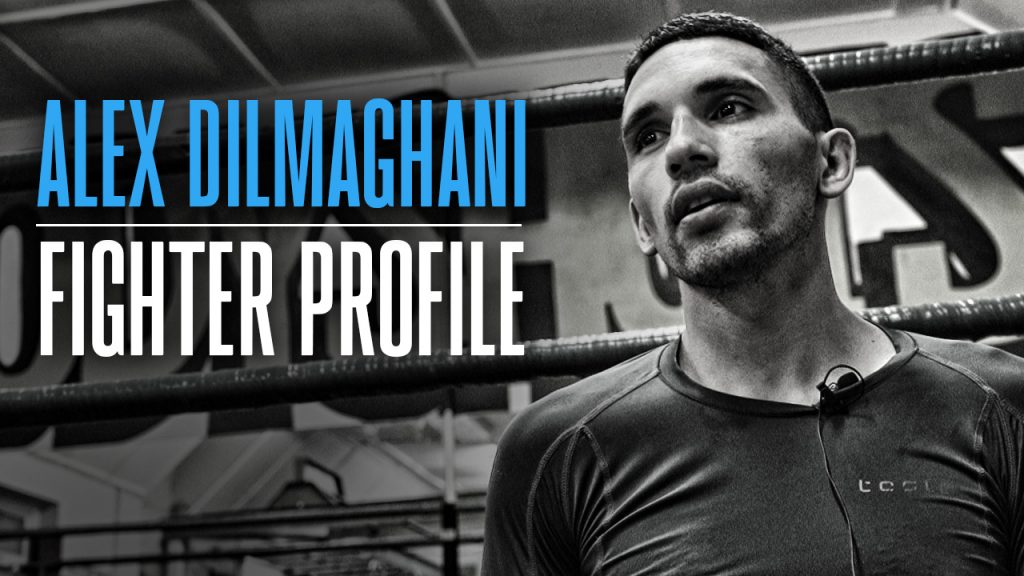 26th April 2019: Alex Dilmaghani (May 25th) | Promo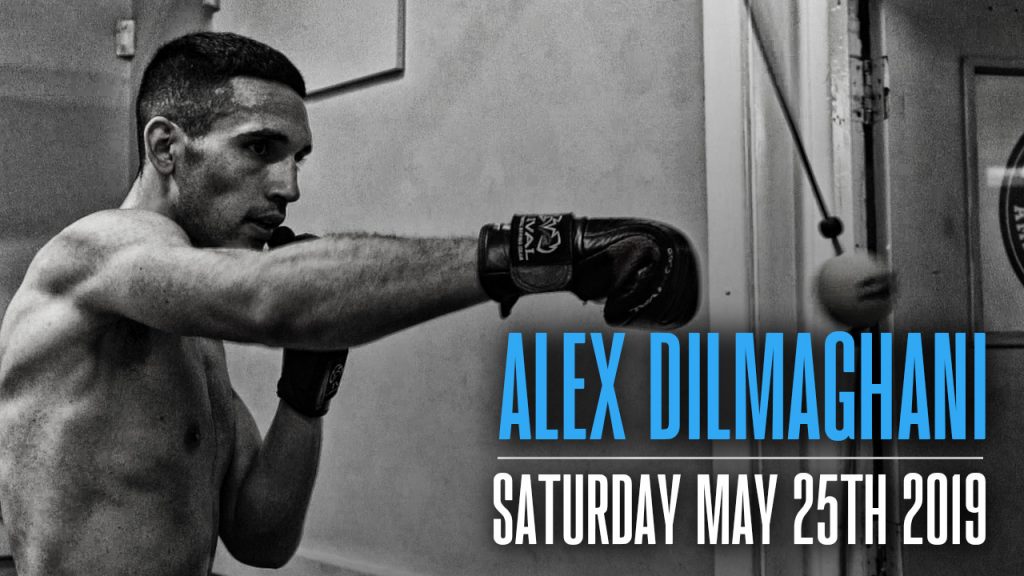 Follow Alex Dilmaghani