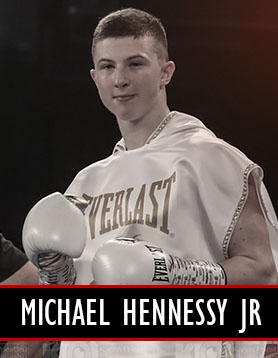 Fighter details
Name:
Michael Hennessy Jr
Date of Birth:
15/11/1999
Height:
6'1"
Style:
Orthodox
Home Town:
Sevenoaks
County
Kent
Country:
UK
Division:
Middleweight
With a 6ft 1in middleweight frame, Michael Hennessy Jr is a fresh boxing prospect and the son of the renowned boxing promoter, Mick Hennessy. Young Michael was an amateur centurion who served a quality ring apprenticeship on both sides of the Irish Sea and as a spar hand within several of the capital's most revered pro academies. And on May 25th 2019, he made his professional debut in Manchester (live on Channel 5) by immediately jumping into a 6-rounder – in which he comfortably won a points decision.
Boxing has been a fundamental factor in Michael's life for as long as could remember; even delivering promising school grades and competing at the highest level of amateur boxing.
"Boxing's my life. I've been attending my dad's shows since I was as young as four or five. Dad's biggest stars from fighters, to trainers to managers and promoters, were always around. During my teens, Dad paid me to work part-time in his office, where I got a behind the scenes look of how the game really works! I've been surrounded by the fight game my whole life."
Over time, the teen terror – who subsequently joined Body Shots Academy later on as his English club, but was coached from the off by his father – evolved into one of the most seasoned starlets on the unpaid circuit, scouring the seas in search of the trials and tests that could accelerate his development. He accumulated over 100 amateur bouts, with over half of them being in Ireland – where his father's family is from.
'As an amateur, I won multiple Box Cups, and multiple London, Ulster, Antrim and Nine Counties titles.  Having got to the semi-finals and finals of a few different prestigious national tournaments, I believe that if there was fair play involved, I would also have national titles on my record.
Michael has always insisted the amateur game was to breed him for the pros. Despite his tender years, slender frame and cherubic features, Hennessy Jr is adamant that he possesses the hardware required to flourish within The Hardest Game.
---
RELATED ARTICLES / INTERVIEWS
'Hennessy Jr Comes Through Gut Check' (British Boxers TV)
29th September 2019: Michael Hennessy Jr (2 – 0 – 1) came through a stern test last night in the Premier Suite of the University of Bolton Stadium, against a solid and well known North West banana skin opponent in Alistair Warren…..Read More >
'Hennessy earns win on his debut' (Sevenoaks Chronicle)
30th May 2019: Michael Hennessy Jr picked up a win on his professional boxing debut at the Victoria Warehouse in Manchester on Saturday. The 19 -year-old, who first began fighting at Sevenaoks Amateur Boxing Club, earned a 60-55 points victory over Poland's Adam Grabiec.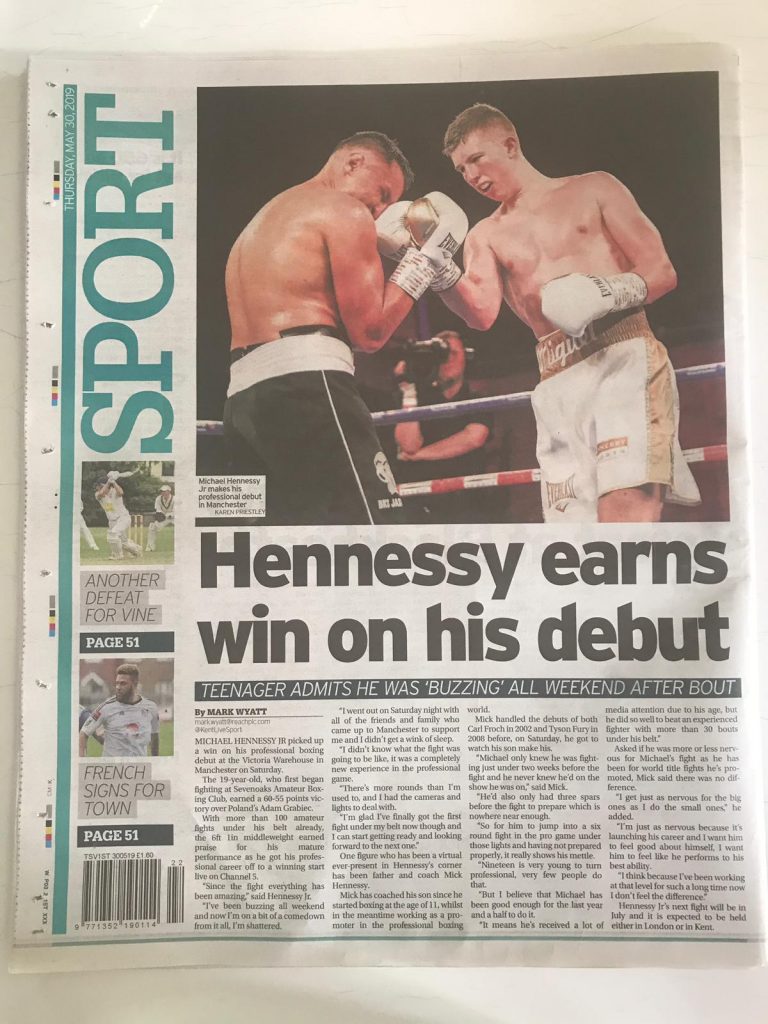 'Kid Gloves' (Daily Star)

25th May 2019: Michael Hennessy Jr is following his promoter dad into pro boxing – but he will be inside the ropes. Mick Hennessy has promoted some of the biggest names in British boxing, including Carl Froch and Tyson Fury. But now he takes on a new challenge of guiding his son to the top of the sport.

"Fathers, Sons & Fighting" By Steve Bunce
24th May 2019: Some of the working relationships between a father and son last a lifetime, ending in glory and fame, but there are others, the most common type, that end in ugliness and separation beyond repair…. Read More >
Talksport Radio Interview
15th May 2019: Hawksbee and Jacobs are joined by boxing's father-son and promoter-fighter duo, Mick Hennessy and Michael Hennessy Jr. For the upcoming debut, Mick and Michael talk about what inspired their journey into one of the toughest sports in the wrold….. Listen Here (6 mins in) >
"Pro boxing is where I will come into my own"
13th May 2019: Over the past two decades, esteemed fight face Mick Hennessy navigated stars such as Froch, Witter, Barker, Eastman and the Fury cousins (Tyson and Hughie) through the fistic jungle and on to international acclaim. Now the innovative promoter's son Michael Junior is poised to enrich the family's fighting legacy…between the ropes!…. Read More >
---
RELATED MEDIA (CLICK TO PLAY)
2nd October 2019: Hennessy Jr vs Warren (Behind The Scenes Highlights)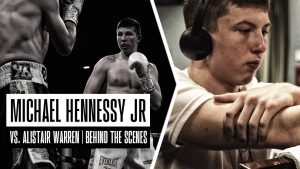 25th September 2019: Lee Wilkins | Talks Michael Hennessy Jr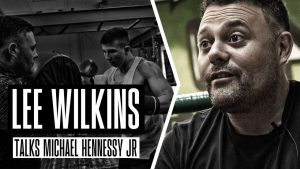 10th September 2019: Michael Hennessy Jr Fight Announcement (28th Sep)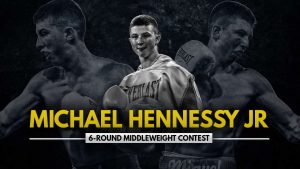 8th August 2019: Hennessy Jr vs Hazratzada (Fight Highlights)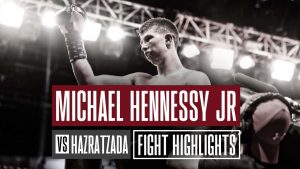 19th July 2019: Hennessy Jr vs Hazratzada (Full Fight)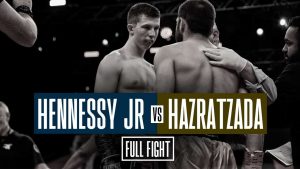 11th June 2019: SBL One Round with Michael Hennessy Jr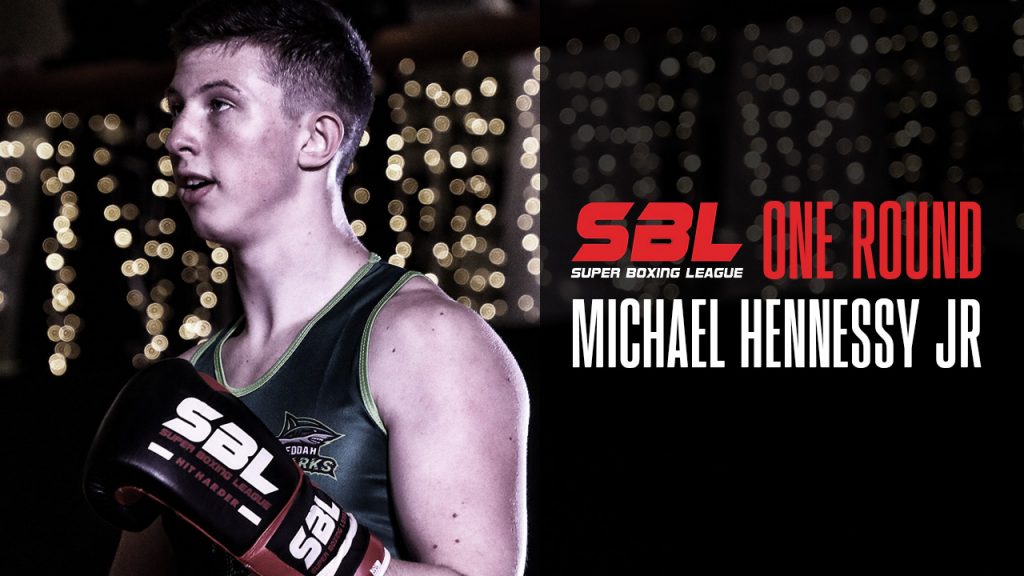 4th June 2019: Michael Hennessy Pro Debut | Behind The Scenes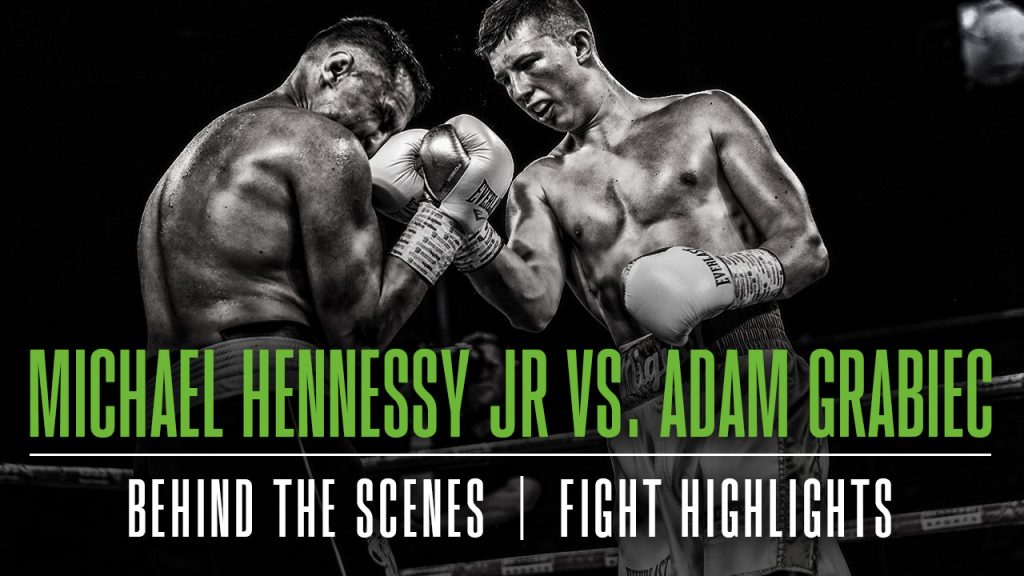 23rd May 2019: Michael Hennessy Jr | Fighter Profile: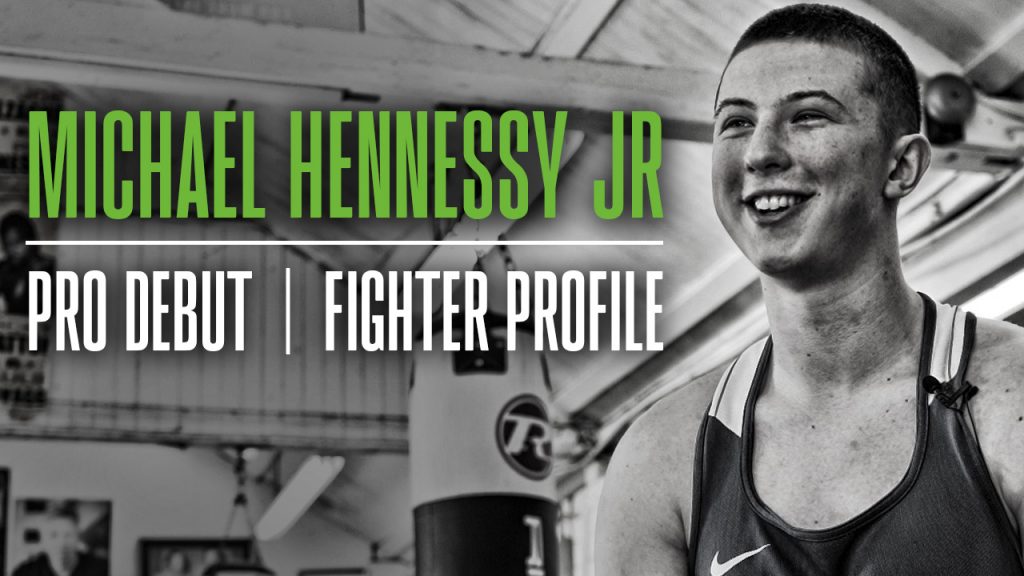 13th May 2019: Michael Hennessy Jr | Professional Debut Promo: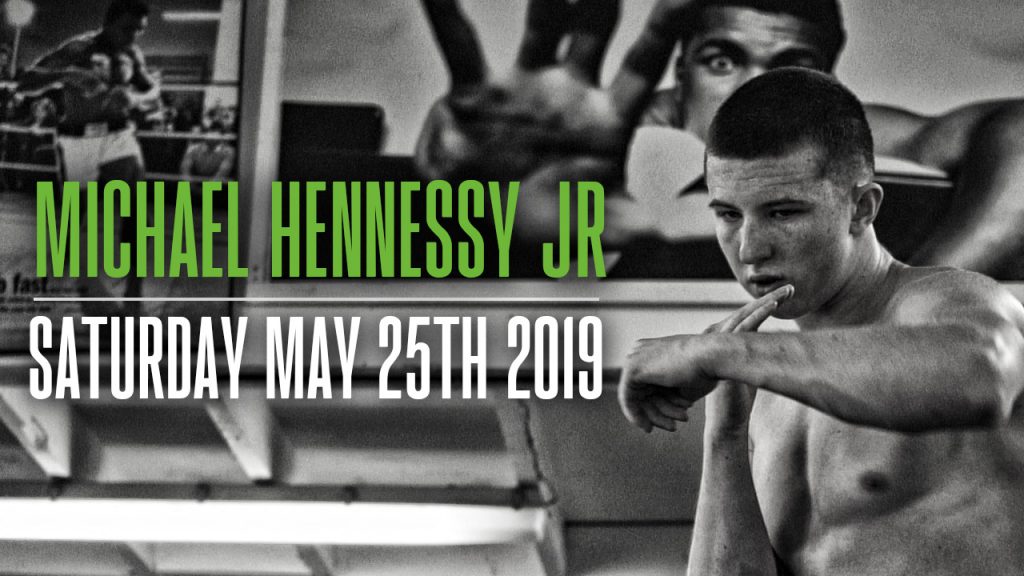 Follow Michael Hennessy Jr